Planning a wedding is a task that every bride will tell you has many ups as well as downs; it can be a daunting task to say the least… especially when you are planning a wedding from 1200+ miles away in Dallas!
Kayla was so smart when she nabbed Lara-Jill with Simply Gorgeous Events to help her because trying to get all the details squared away while living so far from home, would've been an added stress that no one should have to bare! Lara-Jill is AHHHMAZING too 😉
Kayla and Garrett's love story began four years before they even started dating as best friends!! Seriously, how amazing is it to fall in love with your best friend? After college, Garrett's job moved him to Texas, where it allowed Kayla and Garrett the opportunity to travel so many new places as well as the ability to visit friends whom live much to far to drive!
As a couple who loves to travel, what better place to propose than on a plane? While in the air, Garrett surprised Kayla by coming over the speaker with sweet sentiments; he then walked down the aisle and proposed… seriously what movies are made of! Anyone else picturing a certain movie..? Who can name it? " I wanna make you smile whenever you're sad / Carry you around when your arthritis is bad / All I wanna do is grow old with you. / I'll get your medicine when your tummy aches / build you a fire if the furnace breaks / Oh it could be so nice, growin' old with you." Now, I don't believe Garrett sang this song, but my teenage self totally envisioned this movie! haha
The Wedding Day started out with lots of misty fog and wind that whipped through the buildings on top of Snowshoe Mountain. We were pretty worried as dark storm clouds hovered but, as a friend of mine always says, it hardly ever rains during a ceremony! When the music started, the clouds were thick and held this beautiful deep blue hue (super gorgeous for pictures), but also, we knew these clouds were just waiting to burst.. Then the sun decided to dance through and show up long enough for the Saikos to say their vows and share their first kiss as Mr. and Mrs.! Once the ceremony was over and the guests were tucked safely inside, the rain came and the fog rolled in; talk about perfect timing, huh!? The entire day, we played a game of dodge with the rain, but somehow we were able to keep everyone dry!
The reception, SO MUCH FUN! DJ Nick Scott is always a blast to work with and knows how to keep a party going, and the girls with Simply Gorgeous Events have some moves as well! As vendors, we have just as much fun wedding days as your guests and we love watching YOU enjoy the day you have planned for so many months! Seeing Kayla and Garrett spend time with their friends and family, laughing and enjoying each other was such a blessing. Their loved ones went above and beyond to make sure that the day was perfect!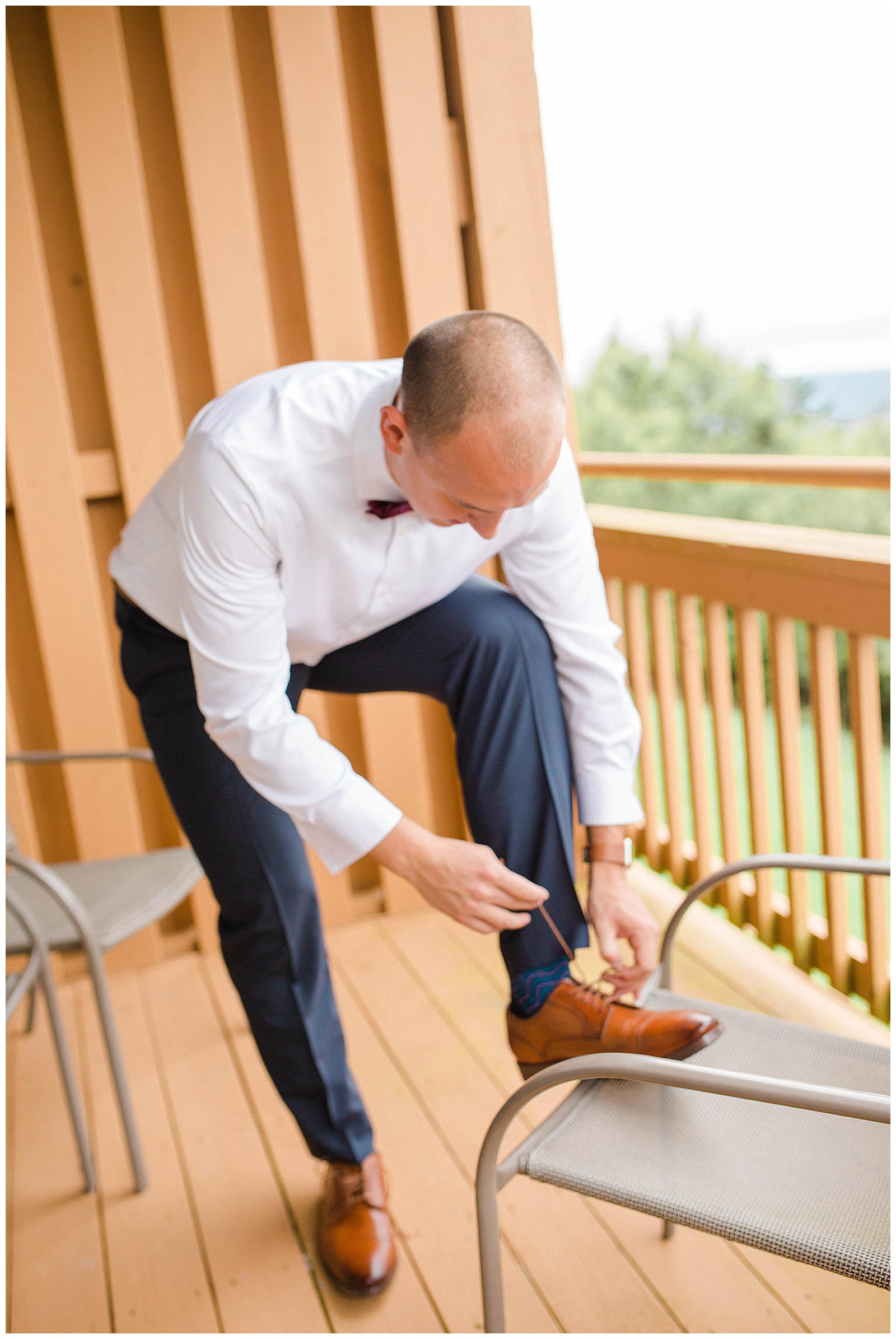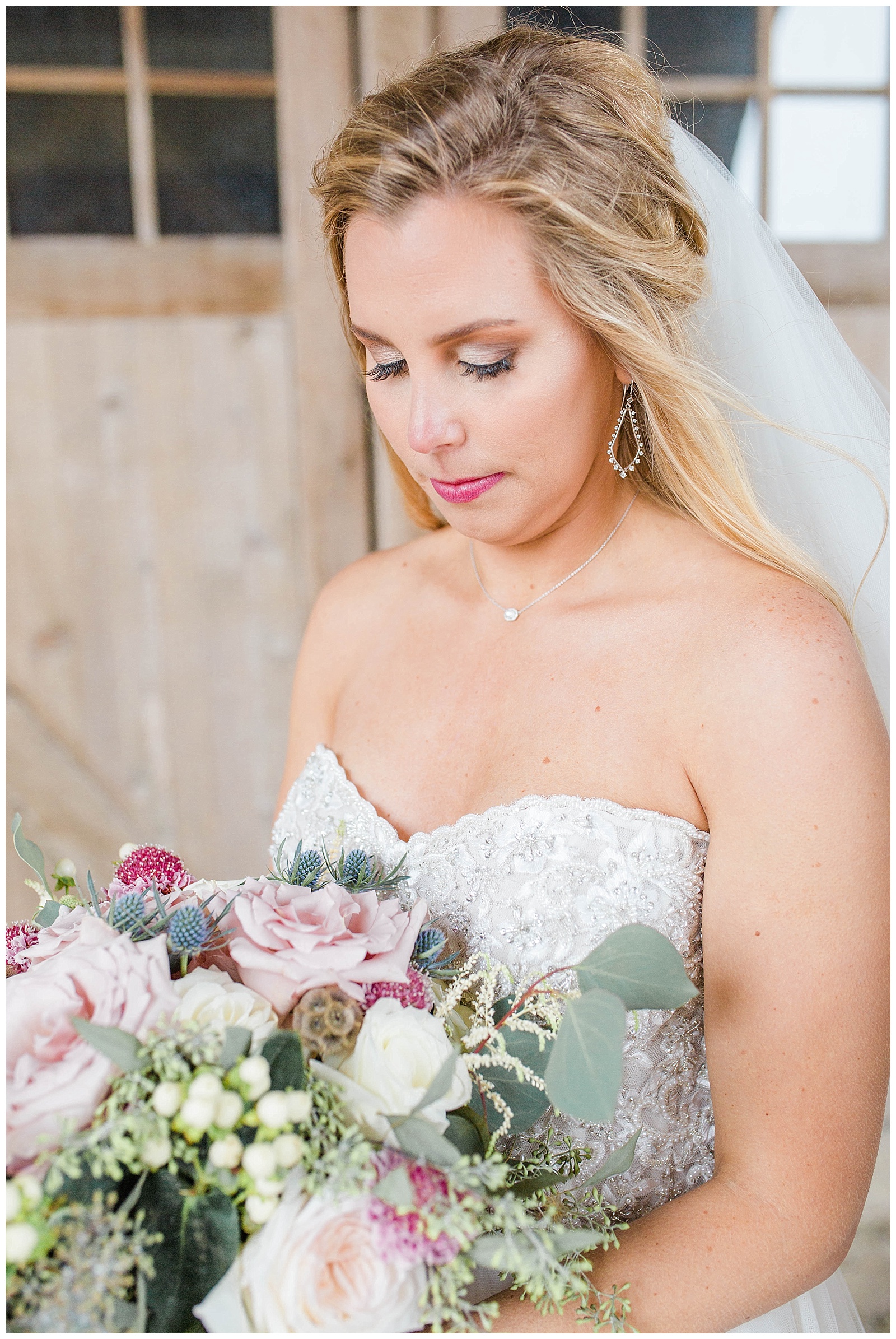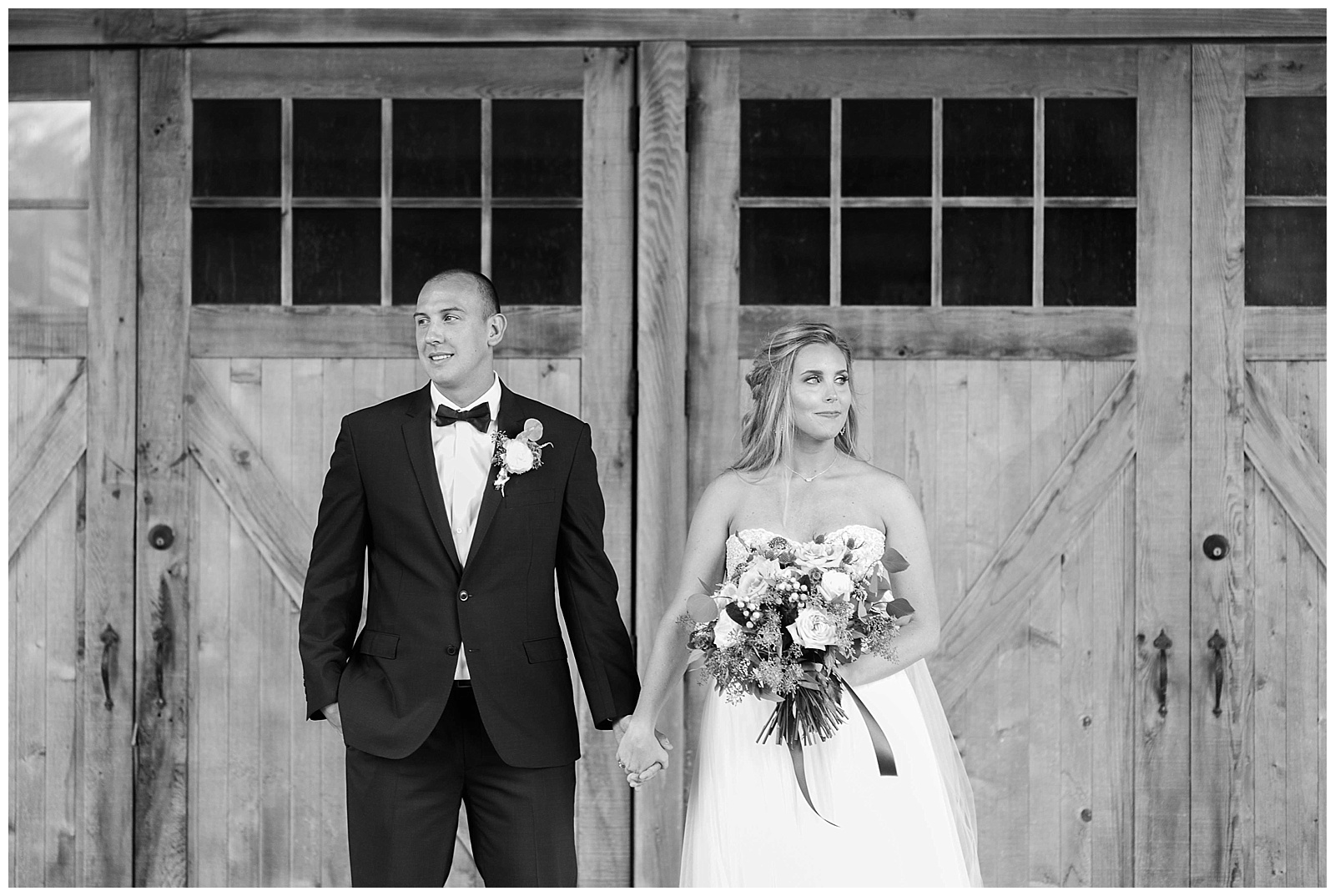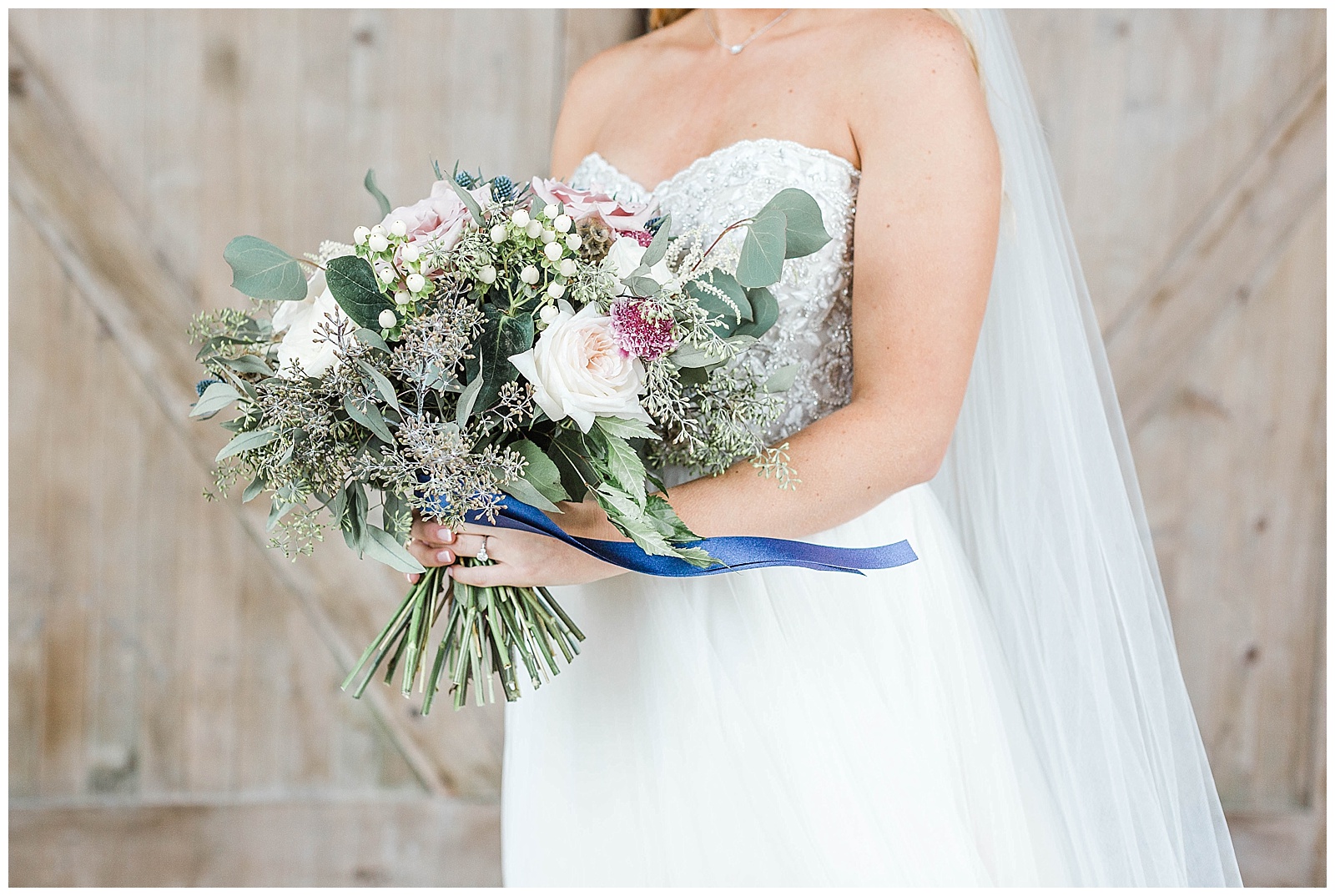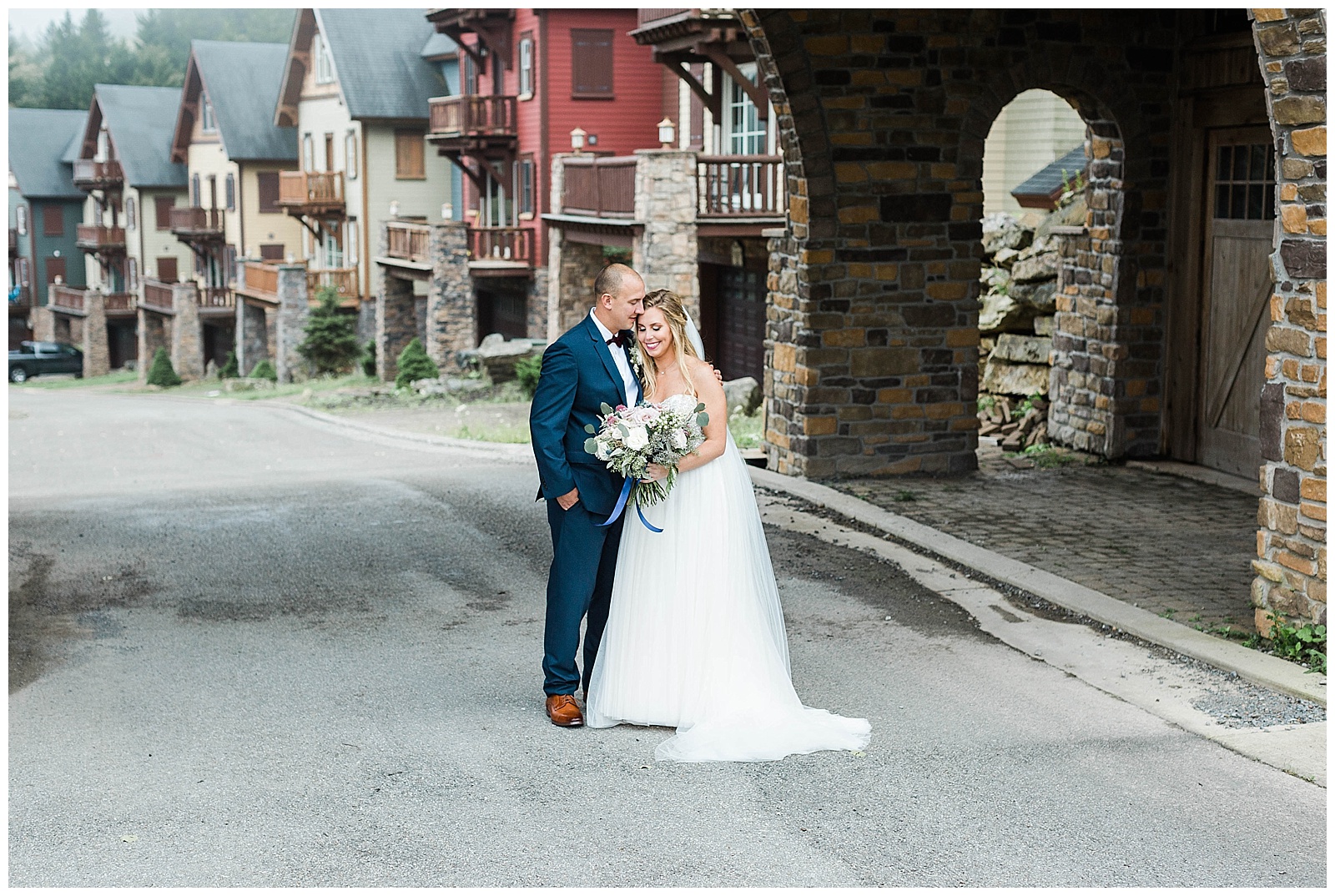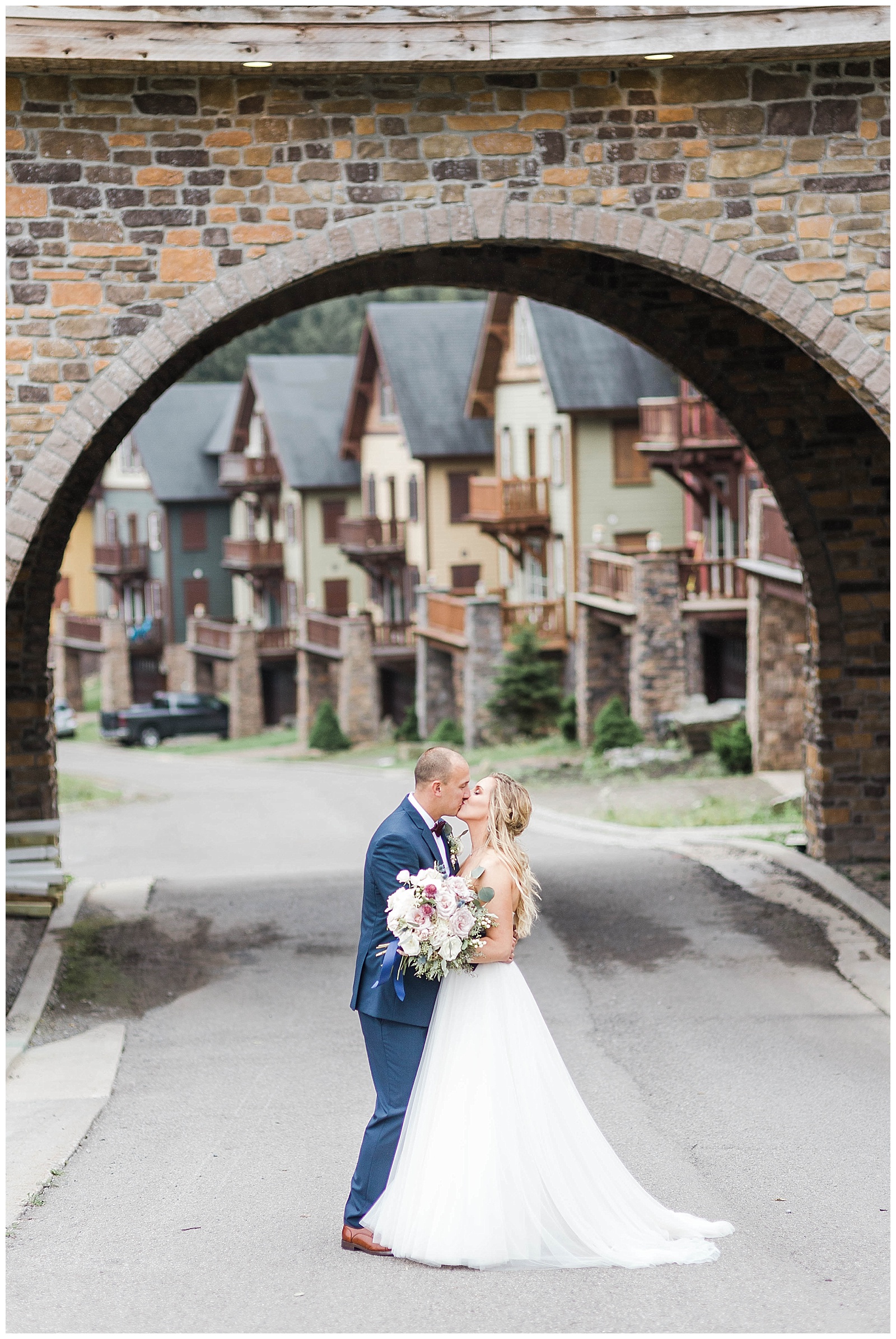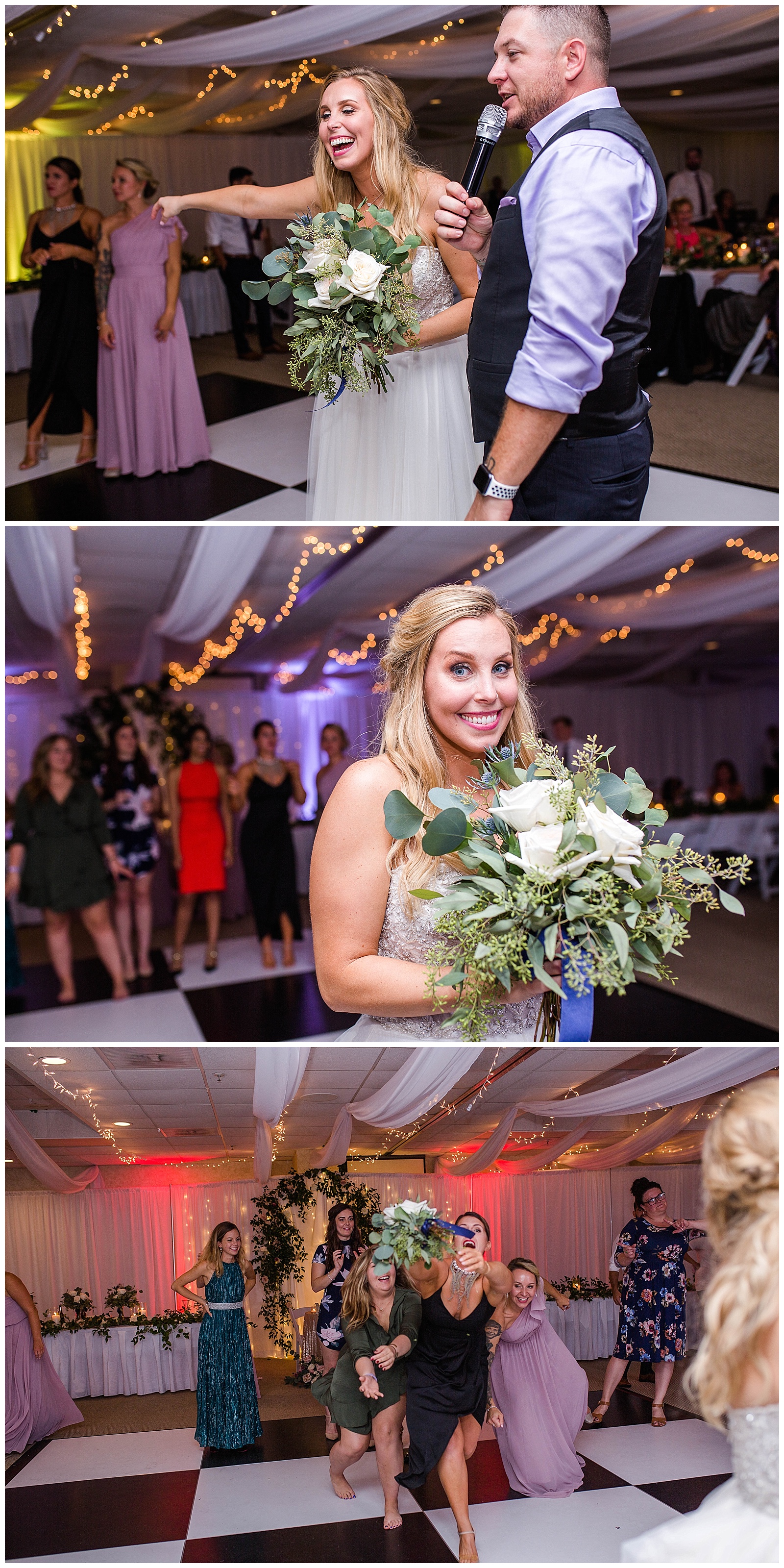 Creative Team
flowers + design: Simply Gorgeous Events by Lara-Jill | invitations and stationary: Rock Paper Sisters | entertainment: DJ Nick Scott | venue: Snowshoe Mountain Ski Resort, Mountain Lodge | hair and makeup: Alpha Matter Hair Salon WV | photography: Kara Blakeman Photography with Pictures by Jenna